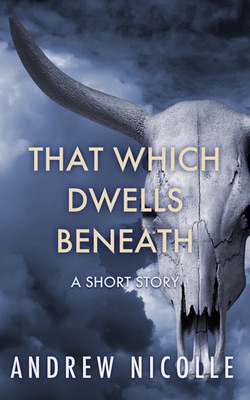 My third author-published short story, That Which Dwells Beneath, is now available on Amazon, iBooks, Kobo, Nook and via direct sale.
Here's the description:
Detective Elliot Winter believes an innocent man may hang, framed for murders he didn't commit. He's convinced the condemned knows too much, and even if the man escapes the hangman's noose, powerful people want him dead.
On the grounds of the abbey at the edge of town, the catacombs conceal terrible secrets. There are whispers of murder, ritual sacrifice, and worse. Winter cannot abide a world where such crimes are allowed to go unpunished.
In a race against time, Detective Winter risks his life and sanity to unravel a conspiracy concealing something far more sinister than even he can imagine.
That Which Dwells Beneath was first published in Lovecraft eZine, December 2014 (Issue #33).
I hope you enjoy the story, and look for more soon!