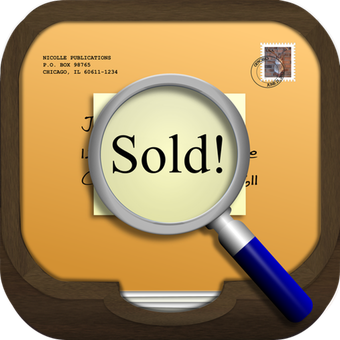 Track story submissions on your PC!
Story Tracker makes keeping track of your submitted stories, novels, poems, scripts, and articles easy. Never wonder again where or when you submitted your work. The information is all right there on your Windows PC!
Whether you're a working freelance writer, a hobbyist, or something in-between, Story Tracker is a valuable addition to your writing toolbox. Many magazines, journals, or other markets for your work don't allow simultaneous submissions. When you're juggling dozens or even hundreds of stories, it's easy to make an embarrassing mistake. Keeping track of it all can soon become a nightmare.
Want to track your writing submissions on the go? Transfer your database to and from Story Tracker on your iPhone, iPad, or iPod touch (available on the iOS App Store).
Looking for the Mac version? Learn More…
System Requirements:


The download version initially runs in an unregistered trial mode, limited to 5 stories, 5 markets, and 5 submissions. It will also only allow a single database window, and database import is disabled. Purchasing a license either within the app or via the Web Store unlocks full functionality.
Here's what you can do with Story Tracker:
Track submissions of all your writing: stories, poetry, novels, articles, scripts, screenplays, and more.
Store details and guidelines for any market accepting written submissions: magazines, book publishers, journals, agencies, websites, movie studios, or even one-off writing competitions or anthologies.
Check the status of your stories, markets, and submissions at a glance.
Use the search field to search story, market, and submission lists to quickly find what you're looking for.
Sort stories and markets by title, genre, or status, sort markets by deadline, and sort submissions by date or status.
Add details for each story, including title, word-count, genre, and notes.
View total income earned for each story.
'Trunk' stories to hide them from the story list when creating submissions.
View the submission history for each story or market.
Add details for each market, including title, genre, editor and more.
Markets approaching deadline are highlighted on the market list.
Launch market websites or your email app directly from the market details screen.
Closed markets are hidden from the market list when creating submissions.
View response times for each submission.
Add details for each submission, including story, market, and sent/response due/response dates, withdrawn status, income, and notes.
Response due dates are calculated automatically based on market response time and submission sent date, or can be overridden.
Past due submissions are highlighted on the submission list.
Duplicate stories, markets, or submissions.
Track database statistics.
Saves changes automatically.
Print story, market, or submission lists, or information for a particular story, market, or submission.
Database import and export over WiFi to Story Tracker on your iPhone, iPad, or iPod touch.
Import / export via CSV format to transfer your Story Tracker database to and from desktop spreadsheet applications.
Send me an email at if you have any questions, to request features, or report any issues. You might also want to check out the Story Tracker for PC Frequently Asked Questions (FAQ) page.
Join the Facebook page to discuss Story Tracker with other fans.