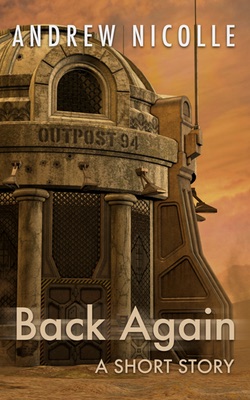 My first author-published short story is now available on Amazon.com and for sale direct from my website.
Here's the description:
Tom Granger, a prisoner trapped in Kingsworth penitentiary, finds himself defending the prison against an alien invasion.
He soon discovers the situation is even worse than he'd realized when he encounters the enemy's most terrifying weapon yet…
I've been planning this publishing experiment for quite awhile now, but put things on the back burner to focus on apps this year. When I finally finished a flurry of app updates, I decided it was time to work on this project.
To prepare, I watched some cover design video lectures from WMG Publishing and read the fantastic Zen of eBook Formatting by Guido Henkel.
I also found a great stock illustration on Dreamtime to use as the basis for the cover. I used the Mac image-editing software Acorn to complete the cover design.
This is all very much an experiment, but I'm planning to publish more of my stories in future. Meanwhile, I'm continuing to submit my work to publishers, as I have for much of the past decade. Look for another new short story soon in the next issue of Lovecraft eZine.
Enjoy!