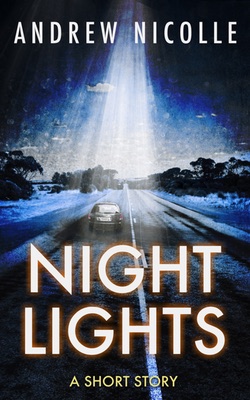 My second author-published short story is now available exclusively on Amazon.com.
Here's the description:
Amelia and Robert Burke are traveling along a lonely stretch of highway in the Australian Outback, in search of the mysterious Min Min lights.
Their progress is halted by a blinding dust storm. Then Robert goes missing.
Trapped in their car and with little hope of survival, Amelia begins documenting their investigation and the horrors that lurk beyond the windscreen.
Night Lights joins my other recently author-published story, Back Again, which I talk more about in my earlier post.
Why the Amazon exclusivity, you may be asking? This is all part of the experiment. By making the story Amazon-exclusive, it's not only available for sale, but also means it's automatically enrolled in Kindle Unlimited (KU) . Readers who sign up for a KU subscription (currently $9.99 / month) get to read it for free.
For short stories, the current economics of the program mean it's possible to earn substantially more per download from a KU borrow ($1 or more) vs direct purchase at 99 cents (35 cents or so), provided the reader reads more than 10% of the eBook. It remains to be seen how long this will be true, but I'll be watching how things go with interest.
I'd also like to point out my initial cover design was greatly improved with the help from a reader on the kboards forums. Thanks, cagnes!
I hope you enjoy the story, and look for more soon!