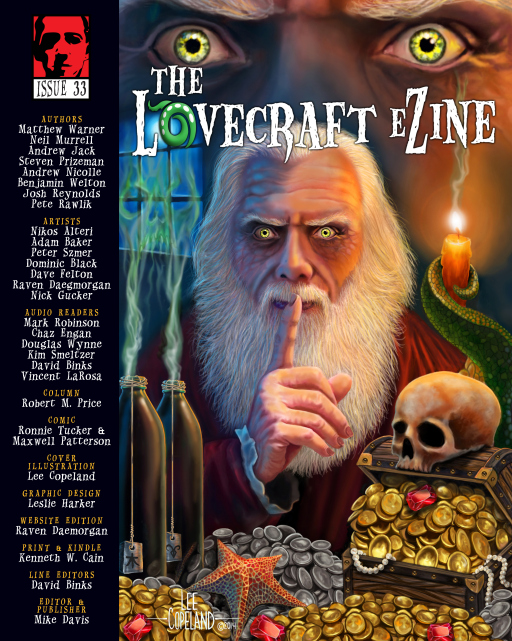 My new Lovecraftian horror tale, That Which Dwells Beneath, is now online in the December 2014 issue (#33) of The Lovecraft eZine.
In addition to the free online issue on the website, it'll soon be available for purchase for Kindle and Nook, as well as a podcast.
The story is also accompanied by a great illustration by Dominic Black.
I hope you enjoy this tale of a stubborn detective investigating an unusual case!