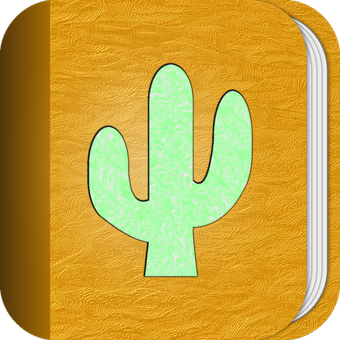 This weekend I completed the icon for my new app, Cactus Album, coming soon to the App Store for iPhone, iPad, and iPod touch. I went for a more realistic approach, in-keeping with the album theme of my other app, Bonsai Album.
As far as development goes, I'm working on the last few features including the iPad interface, CSV import / export, and local notifications for watering. The app should be feature-complete sometime this week, with a Beta test to follow shortly thereafter.
If you're interested in participating in the Beta test, or would like to be notified when the app launches, you can sign-up for email announcements via the Cactus Album page.
For more information about Cactus Album, see my earlier blog posts, or visit the Cactus Album Facebook page.