Track your cacti and succulent collection on your iPhone, iPad, or iPod touch – Coming Soon!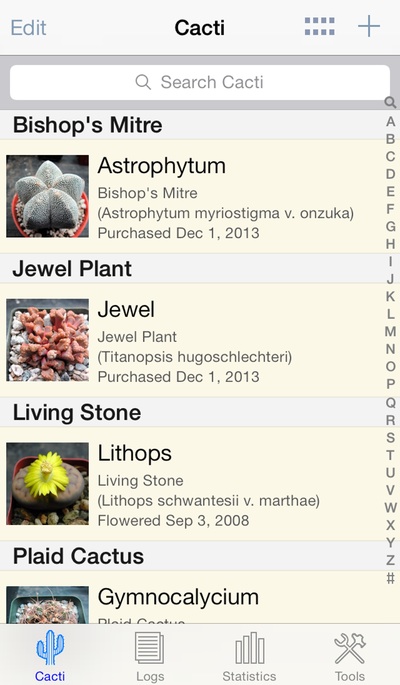 Last month I announced Cactus Album, my forthcoming iOS app for cacti enthusiasts. It's still early in development, but I thought I'd give you an early peek at how the app is progressing so far.
Cactus Album is the app I wish I'd had back when I first caught the cactus bug. It quickly becomes overwhelming to keep track of the unique requirements and milestones of every plant in your collection, and having such an app on your iOS device is a great timer-saver for record-keeping.
If Cactus Album interests you and you'd like to either participate in the Beta test or be notified when the app launches, head on over to the email sign-up page. There's also a Cactus Album Facebook page. If you've got any questions, suggestions, or other comments, I'd love to hear them either here or via email: CactusAlbum AT andrewnicolle DOT com.