Track your story submissions on your Windows PC – Now Available!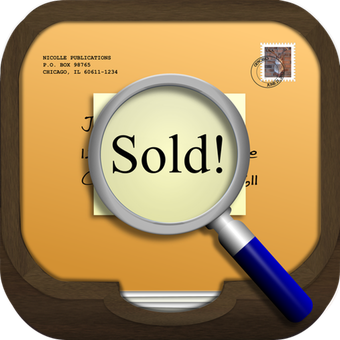 Today I'm pleased to announce the release of my new PC app, Story Tracker. If you're a writer who regularly submits your work to publications, you'll find this to be a helpful tool to keep track of all your submissions.
Way back in 2013 I announced my plans to bring my iOS and Mac app, Story Tracker, to the Windows platform. Despite expecting a steep learning curve, I hoped to release the app by the end of that year. What I didn't count on was quite so many development hurdles when starting from scratch on a new platform and learning a new programming language at the same time! I also had to continue updating my iOS and Mac apps throughout the development cycle. After all that hard work, I'm pleased with how it turned out.
The PC version is similar to the Mac version, with printing. enhanced search capabilities, and data transfer to and from the iOS version over WiFi. I've also included a host of other tweaks and improvements including duplicating entries, right-click context menus, and user-interface improvements. Story Tracker for PC also has a built-in crash-reporting mechanism and software update notifications.
To run Story Tracker on your PC, you'll need either Windows XP SP3, Windows Vista, Windows 7, Windows 8, or Windows 8.1. The app also requires the Microsoft .NET Framework 4 with the KB2468871 update patch. While I haven't tested it with Windows 10 yet, I'll be making any necessary updates for that once it's released.
The download version initially runs in an unregistered trial mode, limited to 5 stories, 5 markets, and 5 submissions. It will also only allow a single database to be open at a time, and database import is disabled. The full feature-set can be unlocked via purchase, either within the app or via my Web Store.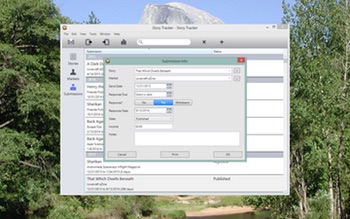 You can learn more about all the features of Story Tracker here, check out the Frequently Asked Questions page, or like Story Tracker on Facebook.
I'd like to thank all the Beta testers for helping me polish the app, and my family for their patience while I worked on it all this time. I hope you find Story Tracker for PC as useful as I do for keeping track of story submissions. Enjoy!