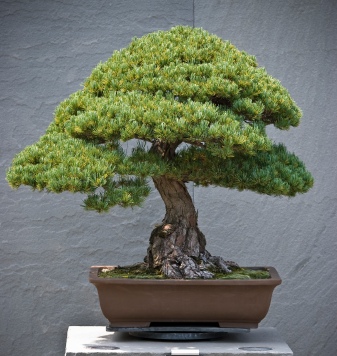 Now that I've released some updates to both Artwork Tracker and Story Tracker, my thoughts turn to new projects on the iOS platform. While I'm pleased with how work on Story Tracker for Mac is progressing, there's a bit of a learning curve there despite my experience writing apps for iOS devices. I'm still planning to release it later this year, but meanwhile I wondered if I should work on another iOS app in parallel. Enter: Bonsai Album.
If you follow me on Twitter you'll know I have an eclectic set of interests aside from writing apps. One of these is Bonsai. My interest in Bonsai began with my first tree in 2007, although I've been curious ever since seeing these little trees in the Karate Kid movie back in the 80s. I'd attempted to get into the hobby in early 2005, but after an incident with a new tree, our cat, and the fridge (don't ask) I became disheartened and didn't get back into it until my wife surprised me with a Ficus bonsai for my birthday.
Here we are in 2011 and I've since been to a dozen Bonsai shows, have a collection of roughly thirty trees (including lots of experiments!), and I've taken part in a bunch of practical Bonsai workshops learning about the art. I'm also a member of the Chicago Botanic Gardens and Morton Arboretum, and regularly attend meetings of the Midwest Bonsai Society. You might say I could get a little obsessed about Bonsai at times 😉
So anyway, I wondered if there was an app on the App Store for tracking my Bonsai collection. It didn't take long for me to find what I was looking for. There's an app for that! While what I found was serviceable, it didn't quite meet my needs. Well, you can imagine the cogs were turning in my head at this point. Bonsai is a rapidly growing hobby, as seen by the ever increasing crowds at the various local Bonsai shows and the number of blog posts and Bonsai stores online. There are doubtless many Bonsai enthusiasts worldwide with an iPhone or iPad who might be interested in organizing their tree collections. Even if the niche turns out to be much smaller than I suspect, I'd still be itching to write such an app for my own use. After hours of deliberation and planning, I've decided to proceed and I'm currently hard at work on the app.
I'm not going to go into detail at this point, but let's just say that Bonsai Album will do for Bonsai and Penjing (the Chinese variant) fans what my other two apps have done for writers and artists. It'll be a universal app, meaning it'll work on your iPhone, iPad, or iPod touch. If you're interested in learning more about Bonsai Album, visit the Bonsai Album Facebook page or sign up at BonsaiAlbum.com to be notified via email when the app launches. I'm excited about working on Bonsai Album, and I look forward to providing more information closer to launch!