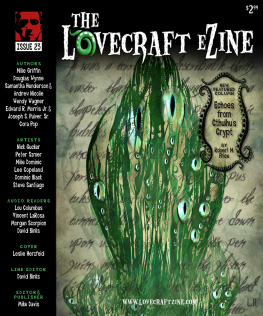 The Lovecraftian horror tale I wrote with Samantha Henderson, The Strange Tale of Samuel Winchester, is now online in the April 2013 issue (#23) of The Lovecraft eZine.
In addition to the free online issue on the website, it's also available for purchase for Kindle and Nook, as well as a podcast. I'm particularly pleased with the fantastic narration in the podcast. It's well worth a listen.
Our story is also accompanied by a great illustration by Lee Copeland.
I hope you enjoy our curious blend of Egyptian mythology, Australian history, and the macabre!