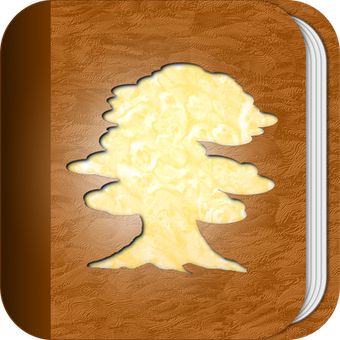 Bonsai Album for Mac is now available on the Mac App Store. Bonsai Album makes keeping track of your bonsai or penjing collection easy. Track development of your trees throughout their lives, on your Mac!
Bonsai Album for Mac brings the features of the iOS app to the Mac platform, with some nice new additions including photo organization, enhanced search, and printing capabilities. If you've got a Mac with Retina display, you'll also enjoy how Bonsai Album looks in high-resolution. Like the iOS version, the Mac app provides support for multiple languages including English, Japanese, French, Italian, German, Spanish, and Portuguese.
To run Bonsai Album, you'll need a Mac with either Snow Leopard (OS X 10.6.6), Lion (OS X 10.7.x), or Mountain Lion (OS X 10.8.x).
A free trial version is available for download from my site. The trial version is limited to 3 bonsai, 3 pots, and 3 logs, with 3 photos each. In trial mode you can only have a single database window open at a time, and database import is disabled.
If you'd prefer to purchase direct from the developer rather than the Mac App Store, you may purchase a license either within the trial version of the app or via the Web Store. This unlocks the complete functionality, equivalent to the Mac App Store version. It also includes an updating mechanism, so you'll get early access to new features and bug fixes.
You can find more details including screenshots and the full list of features here.
I'd like to thank all the fantastic Beta testers who helped refine the app into its final form. The feedback I received was excellent, and it really helped improve the app and allowed me to identify some issues I might've missed.
I hope bonsai fans around the world find Bonsai Album a useful and enjoyable app, and I welcome any feature suggestions or comments you may have. And if you can spare a moment, please review the app on the Mac App Store and let others know what you think.
Have fun tracking your trees!