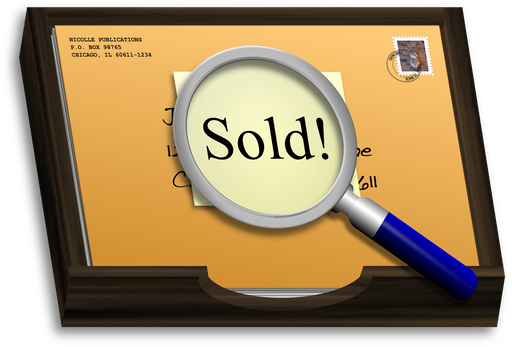 Story Tracker makes keeping track of your submitted stories, novels, poems, scripts, and articles easy. Never wonder again where or when you submitted your work. The information is all right there on your Mac!
The Story Tracker v1.1 update is now available on the Mac App Store.
For direct purchase customers, click 'Check for Updates…' in the Story Tracker menu within the app and follow the prompts to update.
This update contains the following changes:
Added section headers for the Story and Market screens when sorting by Genre, and for years on the Submissions screen.
Implemented SDBI (Story Tracker iOS database) import and export.
Implemented multiple selection and deletion of list entries.
Deletion alert is now displayed even if the Story or Market doesn't have corresponding Submissions.
Added prompt to confirm deletion of submissions.
Customized toolbars are now automatically saved.
Window frame and position is now auto-saved for every database.
Updated format of number fields in printed output to match Story, Market, and Submission Info windows.
Enabled thousands separators for all number fields.
Dates in printed output now match the date format shown on-screen.
Empty date fields are now left blank rather than showing today's date greyed-out.
Tables now scroll to the first row when changing column sort order.
Wood texture on the side of windows now resizes properly on Mountain Lion.
Fixed bug where devices would remain in the import or export device list even after the mobile app disconnected.
Fixed bug where the database export progress bar would remain on-screen even after a transfer error occurred.
Fixed CSV export truncation bug for languages other than English.
Fixed CSV import bug where multi-line fields weren't being handled properly.
Fixed visual artifacts that would sometimes appear on the edge of table rows.
Fixed Submission History table refresh bug.
Fixed scaling bug on the Statistics window.
If you're enjoying the app, please take a moment to rate or review it on the Mac App Store!
You can learn more about Story Tracker at my website or on the Story Tracker Facebook group.