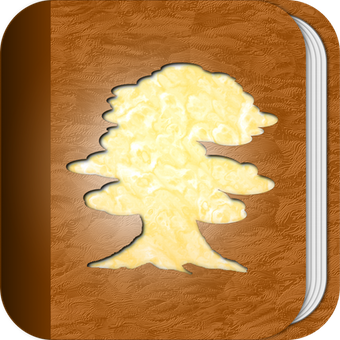 Track your bonsai tree collection on your Mac!
<!-screenshots-bonsai-mac>
Bonsai Album (盆栽アルバム) makes keeping track of your Bonsai or Penjing collection easy. Track development of your trees throughout their lives, on your Mac!
Whether you're new to Bonsai, a collector, or a dealer, Bonsai Album is the ideal tool for organizing your trees, pots, and notes.
Want to track your collection on the go? Transfer your database to and from Bonsai Album on your iPhone, iPad, or iPod touch (available on the iOS App Store).
Looking for the Windows PC version? Learn More…
System Requirements:
Mac running Snow Leopard (OS X 10.6.6), Lion (OS X 10.7.x), Mountain Lion (OS X 10.8.x), or Mavericks (OS X 10.9.x)
Languages Supported:
English, 日本語, Français, Italiano, Deutsch, Español, Português


*** OR ***

The download version initially runs in an unregistered trial mode, limited to 3 bonsai, 3 pots, and 3 logs, with 3 photos each. It will also only allow a single database window, and database import is disabled.
Purchasing a license either within the app or via the Web Store unlocks full functionality. After it's unlocked, this version contains the same features as the Mac App Store version, including an automatic software updating feature.
Here's what you can do with Bonsai Album:
Record details about your trees, including age, source, style, species, and dimensions.
Select from over 200 species names (with common and botanical names), or add new species.
Sort trees by name or species
Store pot details, along with photos.
Track styling, fertilizing, and other events for every tree and pot in dated log entries.
Create and edit log entry reminders linked to your calendar.
Use the search field to quickly search bonsai, pot, and log lists.
Add multiple photos per tree, pot, and log entry.
Add text captions for each photo.
Select photos to appear on the main thumbnail display for each tree, pot, or log.
View photos in a full-size gallery view, or in thumbnail form.
Rearrange photos with multiple selection and drag-and-drop support.
View the log history for each tree or pot, sorted by date.
Review statistics for your collection.
Saves changes automatically
Retina graphics support
Print bonsai, pot, or log lists, or information for a particular bonsai, pot, or log.
Database import and export over WiFi to Bonsai Album on your iPhone, iPad, or iPod touch.
Bonsai Album (iOS) BDBI-format import / export.
Import / export via CSV format to transfer your Bonsai Album database to and from desktop spreadsheet applications.
Bonsai Report HTML export. View your collection on your computer's web browser. Great for keeping track of your collection for inventory or insurance purposes.
Please note that Bonsai Album does not come preloaded with any photos, nor does it include any bonsai care information and so forth. It only tracks information and displays photos you've added yourself.
What's new in the version 1.1 update:
Clicking on the app icon in the dock will now load the most recently opened database, or an Untitled database if the most-recent list is empty.
Removed the photo slot selection button on the full-screen photo view. The main photo slots now reflect the order of photos on the Photos screen.
Bug fixes.
Version 1.0.2 (Mac App Store only):
Fixed data loss bug when the default Untitled database is used (this issue was not present in the direct-sale version).
Version 1.0.1:
Send me an email at if you have any questions, to request features, or report any issues. You might also want to check out the Bonsai Album for Mac Frequently Asked Questions (FAQ) page.
Join the Facebook page to discuss Bonsai Album with other fans.